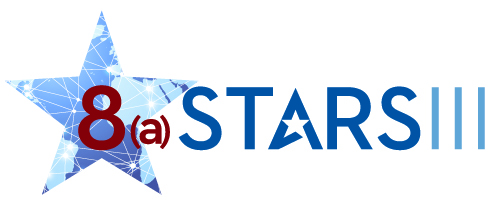 8(a) STARS III
Broadleaf is a prime contractor on GSA's Streamlined Technology Acquisition Resource for Services (STARS) III Government Wide Acquisition Contract (GWAC).
GSA STARS III Website: http://www.gsa.gov/stars3
Contract Number: 47QTCB21D0357
UNIQUE ENTITY ID: DGA4AQ4DJYY9
DUNS #: 832417070
Cage Code: 5RWC4
Ordering Period: 07/02/2021 – 07/01/2029 (performance period can go 5 years beyond ordering period out to 07/01/2034)
8(a) STARS III Marketing Materials
8(a) STARS III Program Manager
Erin O'Brien | 571-445-8280 x 2028 | erin.obrien@broadleaf-inc.com
About 8(a) STARS III
The 8(a) STARS III GWAC, is a Multiple Award, Indefinite-Delivery, Indefinite-Quantity (MA-IDIQ) contract to provide information technology (IT) services and IT services-based solutions which may include the integration of ancillary support which is necessary and integral to the IT services being acquired. STARS III Master Contract awards are reserved exclusively for qualifying Small Business Administration (SBA) certified 8(a) prime contractors with competitive prices.